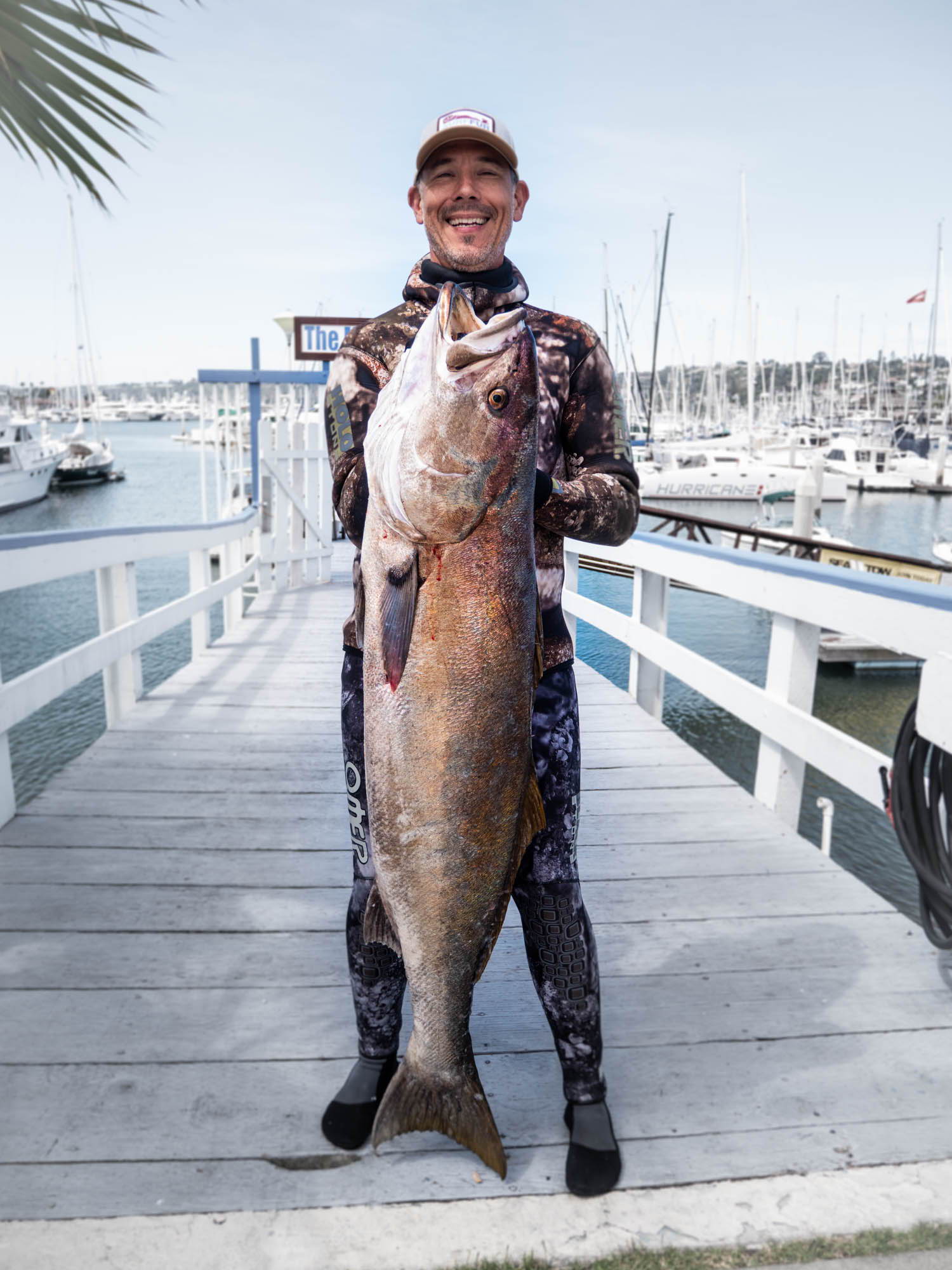 White Seabass Ceviche From Beginning To End
This light and easy recipe can be made with any type of fresh white fish made with just a few fresh ingredients. It will leave you feeling full in all the right places.
In Southern California, catching a white seabass is a bit of a rite of passage for any spearfisherman. These elusive kelp dwellers are delicious on the grill, but we particularly love it in a simple ceviche dish served with the best Mexican tortilla chips you can find. We started at the very very beginning when you hose off the fish on the dock just before filleting. Give it a go! It's fast and easy.
Here is a short video of the steps involved in filleting a fish. Rinse with water only in the beginning. Don't rinse with fresh water after you fillet them. Wipe with paper towels with no water. The goal is to get them into ziplock bags and into the refrigerator ASAP. Zenon always guts them in the ocean to bleed them there. It makes the fish taste less fishy.
White Fish to use in ceviche:
Fluke

Flounder

Sea Bass

Grouper

Sole

Rockfish

Mahi Mahi

Snapper

Tilapia

Cobia
Shellfish to use in ceviche:
Scallops

Shrimp

Prawns

Squid

Langostinos

Lobster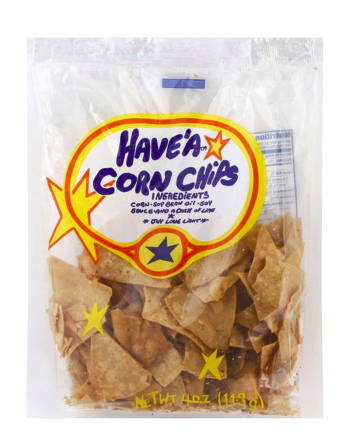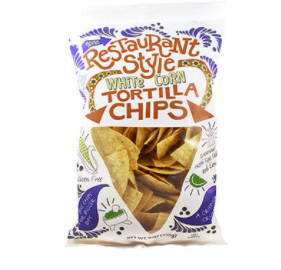 In our opinion, the most important part of eating ceviche besides getting the freshest fish are the tortilla chips!
Make sure to buy the greasiest, most lard-laden Mexican tortilla chips at the store. We especially like El Napilito or Have'a Chip w/ lime. Trader Joe's has a pretty decent "Restaurant Style White Corn" chip that has a kick and definatly is salty enough for the sublime flavors of our ceveiche. Add some extra salt on those chips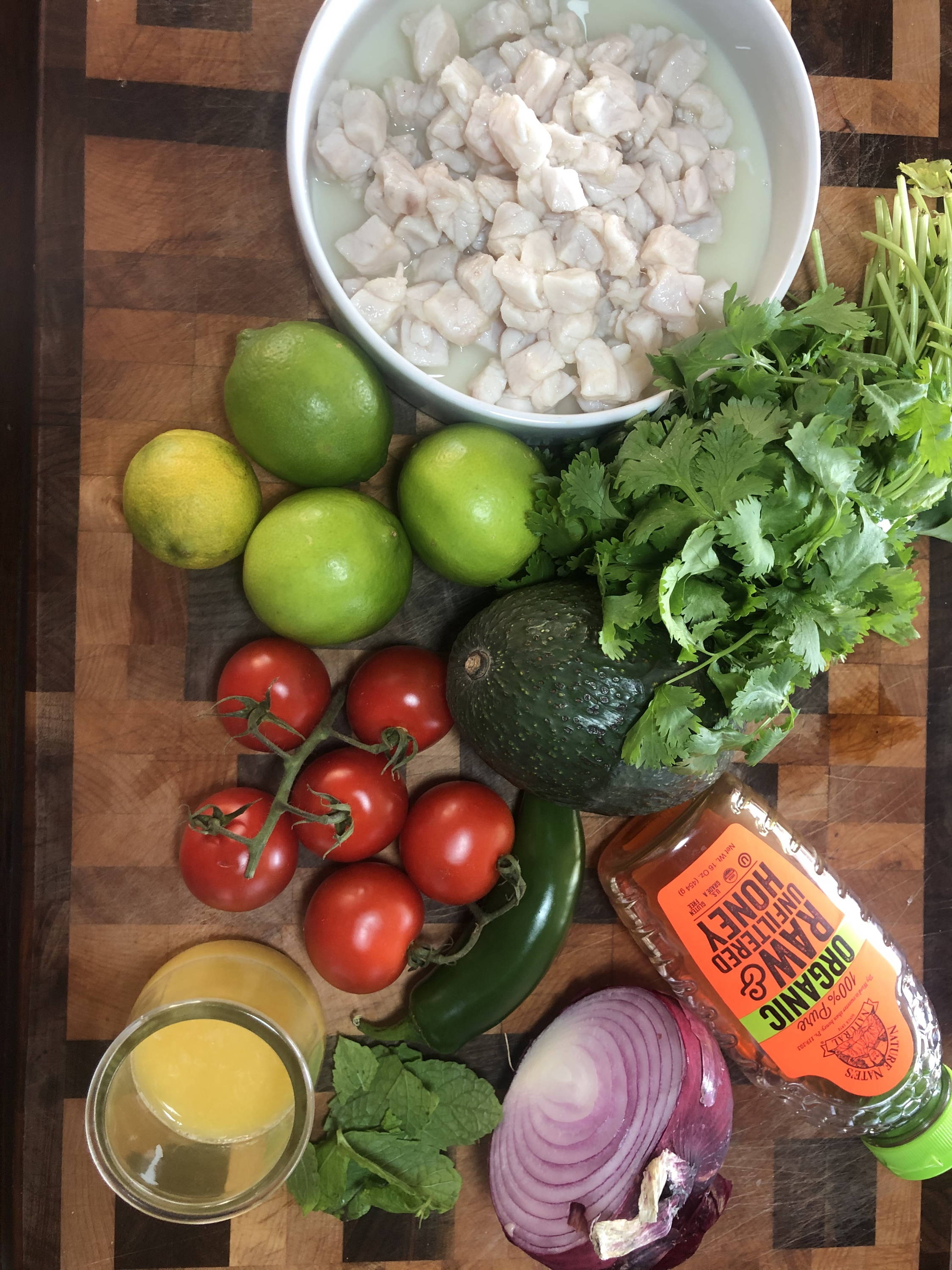 Ingredients
¾

 

pound

 

Semi-Firm or Firm White Fish

 

- cut into ½'' cubes

1/2

 

pound

 

Bay Scallops

 

- halved (or Shrimp) (we left this out since we didn't harvest any that day)

3/4

 

Cup

 

Lime Juice

 

- about 6 limes

1/4

 

Cup

 

Orange Juice

1

 

tsp

 

Honey

 

(or Agave) OPTIONAL

2

 

large

 

Plum Tomatoes

 

– seeded and diced (about 3/4 cup)

1

 

large

 

Jalapeno

 

– seeded, ribbed and finely diced

½

 

small

 

Red Onion

 

– finely diced (about 1/2 cup) (SEE NOTES)

1

 

clove

 

Garlic

 

- minced

1

 

small

 

Avocado

 

- peeled and diced

1/4

 

Cup

 

Mint Leaves

 

- gently packed and chopped (optional)

3

 

TBS

 

Cilantro

 

- gently packed and chopped

Sea Salt & Ground Black Pepper

 

- to taste
Instructions
1. Place the fish and scallops in a large non-reactive glass mixing bowl. Set aside.
2. In a small bowl, whisk together the lime juice, orange juice and honey. Pour mixture over seafood. Stir to evenly coat the fish. Cover the bowl with plastic wrap and refrigerate for 20 minutes, gently stirring the mixture halfway through refrigeration time.
3. Add the tomatoes, jalapeno, onion and garlic to the fish mixture. Season to taste with salt and pepper. Toss to combine. Cover and refrigerate for an additional 10 minutes or until fish is cooked to your liking.
4. Drain the mixture and transfer to a serving bowl. Gently stir in the avocado, mint and cilantro. Taste and adjust for seasoning with salt, pepper and additional herbs if desired.
5. Serve immediately with lime wedges and awesome chips!
Notes: slice the onion and salt it to make it drier. Let it sit for a few minutes like that before chopping.
Tips For The Best Ceviche
Use fresh fish from a trust source or reputable fishmonger.  Since the citric acid will not kill any bacteria the way heat does, it is very important you use fresh, parasite-free fish! If you are unsure what fish is freshest at the market, tell them you are making ceviche and ask for the freshest white fish they have.
Cut the fish into small, bite-sized pieces.  Cutting the fish or shellfish into small pieces increases the surface area of the fish, which makes it easier for the citric acid to "cook" the fish.
Use fresh squeezed citrus juice.  Do not use lime, lemon or orange juice from a container. Prepared juices lack the same zesty flavor as freshly squeezed juice.
Do not over marinate the fish.  If you marinate the fish for too long, the fish will become very tough, rubbery and unappetizing!
Add some extra salt on those chips and let us know how your's turned out! Now go find a cool spot to display the ear bones.