Great Lakes Surfer and Wotterman Hero, Tommy Shimenetto.
"By day, he is a painter for Dane County.
But, in his freetime...
he flies in the face of fear, refusing to back off from the wicked elements that only a Winter in Wisconsin brings. He follows his surfer senses (and the Great Lakes Costal Forecasting System), hikes to the spot of the day, and surrenders to his obsession...that feeling of glide on the icy face of a January wave on Lake Michigan."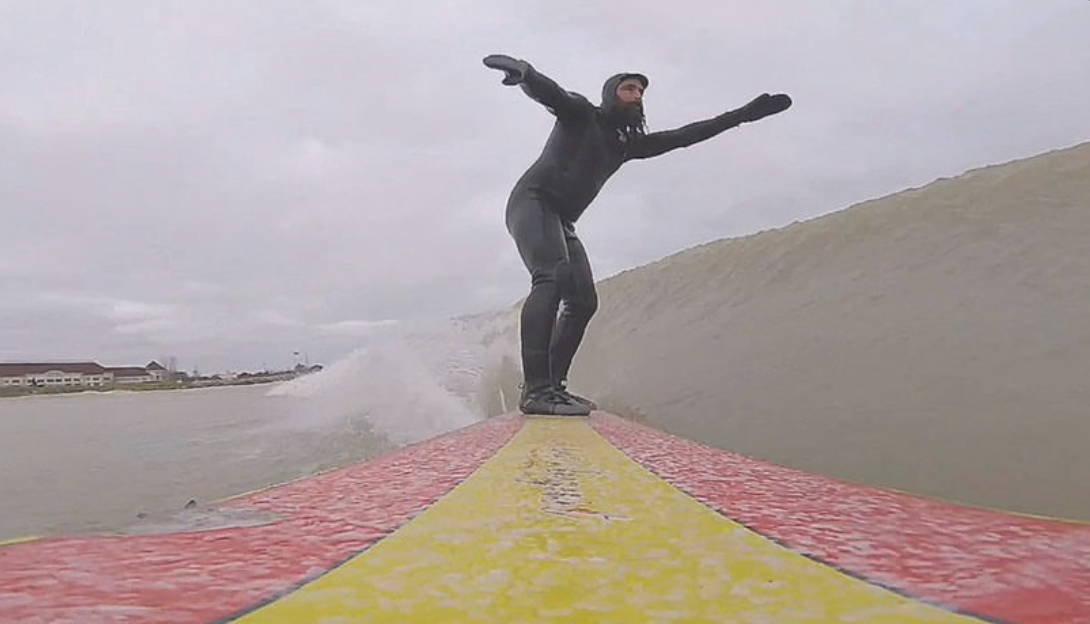 Meet Tommy Shimenetto, one of Fifteen Wottermen who helped us design our new Slicker and Pants/foul weather gear launching this Spring.
He is a Wotterman Hero.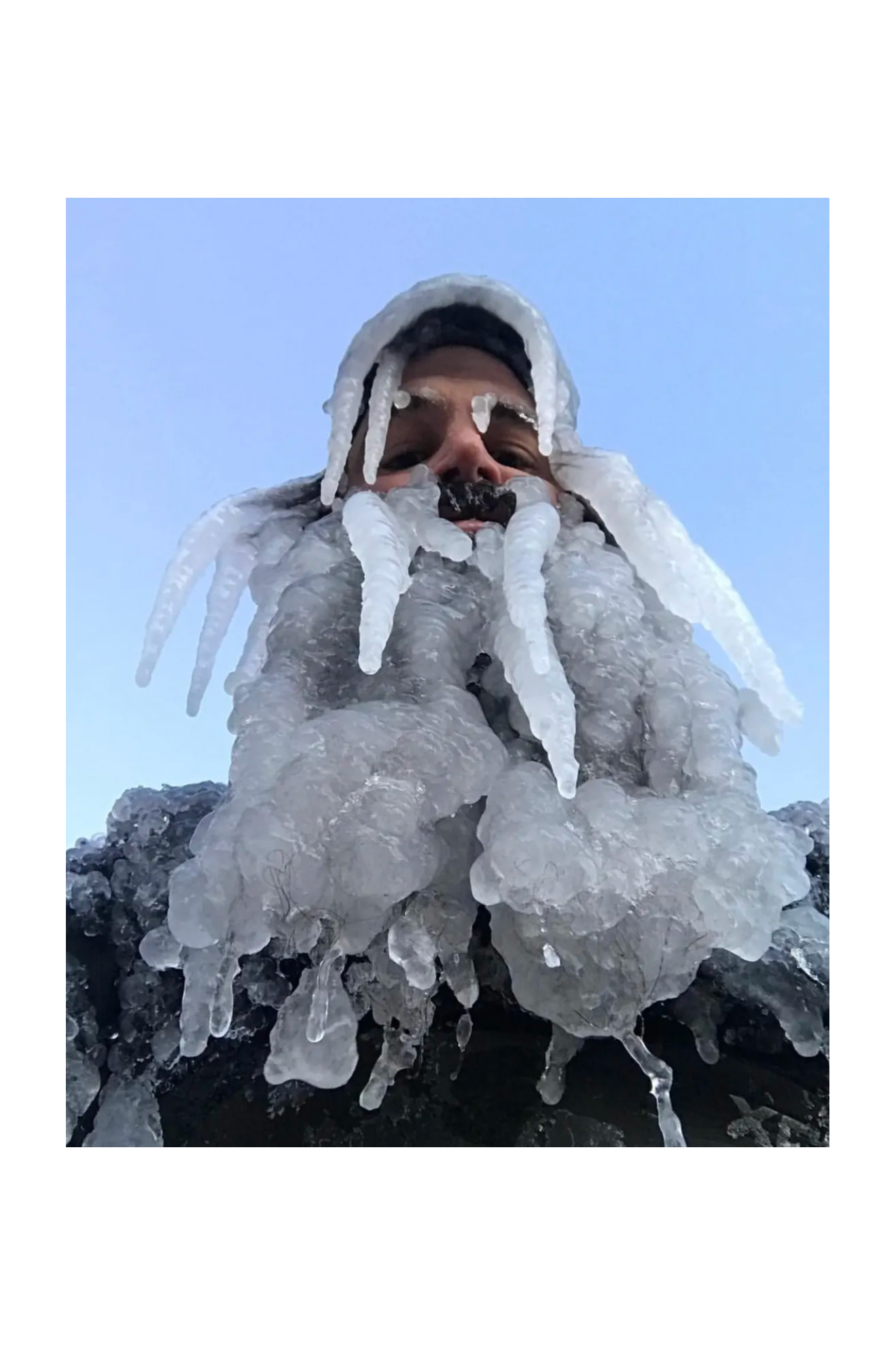 Tommy regularly braves the elements in the glorious, and often frozen, Lake Michigan on the coast of Sheboygan, Wisconsin.
He strategically moved to that special part of the Midwest purely to live closer to the waves in a pristine part of Wisconsin with over 25 breaks within the two miles of shoreline...all mere blocks from his house. He is part of an elite group of surfers who often have to hike in through snow and cold to get to that special spot where the waves are breaking that day.
According to Magic Seaweed, 'The total shoreline in the Great Lakes, including islands and channels, extends for some 10,900 miles (17,549km), more than the US West and East coasts combined! The sheer size and concomitant fetch of these lakes explain the presence of surprisingly large, surfable waves with the right weather conditions. Because the system extends over 700mi from W to E and 500 miles from N to S, a surf experience on the NW shore of Lake Superior can be vastly different from a session on one of Erie's southeastern beaches.' Hense the need to hike about to get to that magic spot O'the day.
"Physical and mental training is an important part of my life to prepare myself for cold water surfing," says Shimenetto.
@chicagosurfer
When the surf is not up, he plays drums, writes music and fresh water fishes to feed his tribe. He is a true waterman. Keep it up Tommy!
keep an eye out for our next story...